Outdoor digital posters are a type of digital signage that uses a digital screen to display visual content such as images, videos, and text, specifically designed for outdoor environments. These types of digital posters are weather-resistant and can withstand harsh outdoor conditions. Outdoor digital posters offer a range of benefits for businesses, including increased visibility and exposure to a wider audience.
One of the main benefits of outdoor digital posters is that it allows businesses to reach a wider audience. Outdoor digital posters are typically located in high-traffic areas, such as busy streets and intersections, which means that they can be seen by a large number of people. This increased visibility can help to increase brand awareness and drive foot traffic to a business. Additionally, outdoor screens and outdoor TVs can also be used to enhance the customer experience and increase brand awareness.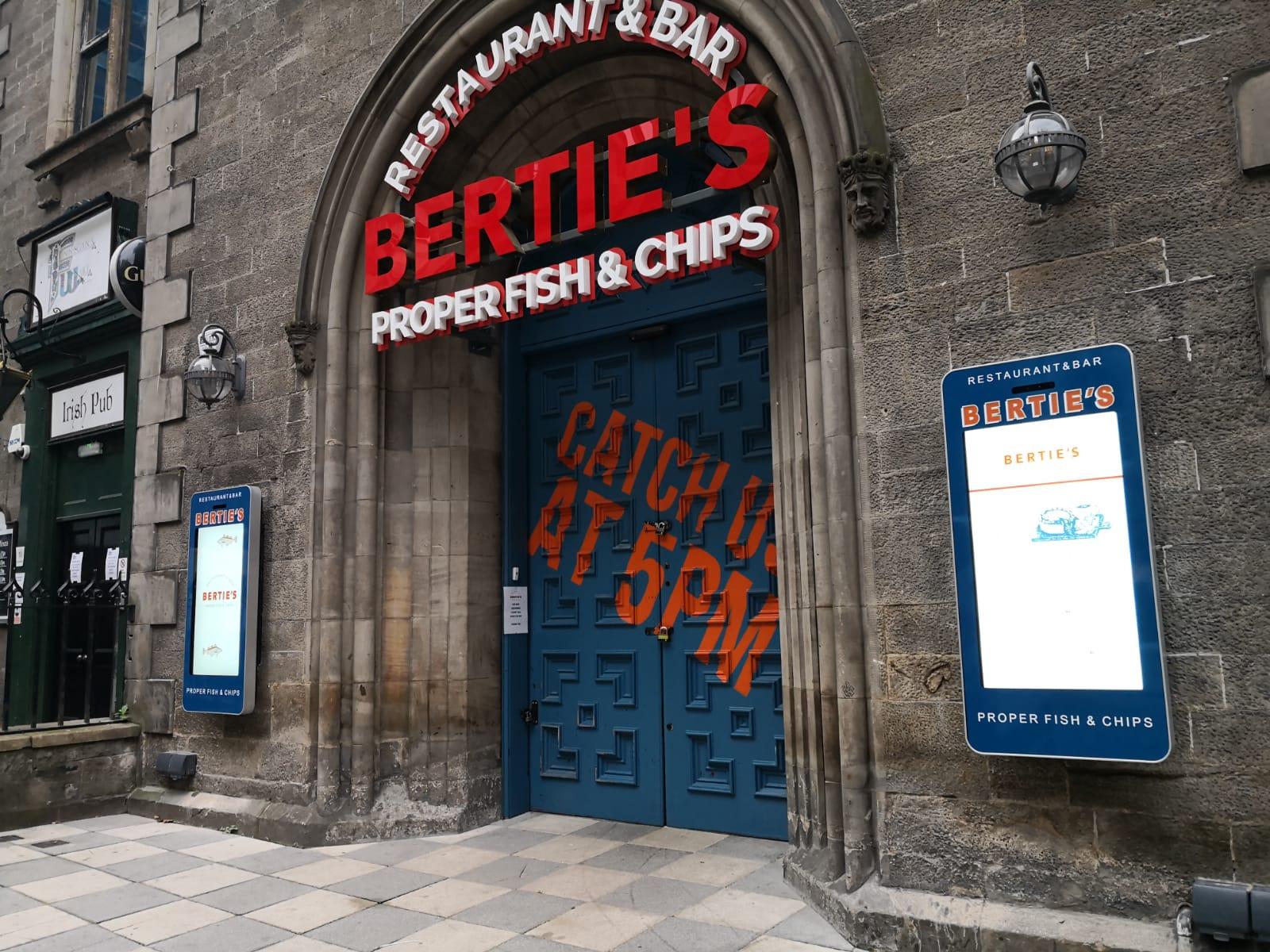 Another benefit of outdoor digital posters is that they are highly customizable. Businesses can use outdoor digital posters to display their own branding, logos, and colour schemes, creating a cohesive and professional look. Additionally, outdoor digital posters can be used to display different languages, making them ideal for businesses that cater to a diverse customer base. They also allow for dynamic and engaging content that can be scheduled to change throughout the day.
Weatherproof
All of our outdoor units are IP65 rated, both vandal and weatherproof.
Ultra High Brightness Monitors
10x brighter than a TV screen ensuring visibility during in even the sunniest of days.
Sun Sensors
Picking the correct brightness levels for the screen to show the content at its best.
What's Included?
.
Hardware & Installation
We provide the hardware to suit your specific needs. We will design and install your new Digital Signage setup at no extra cost.
Software Integration
We will set up your account on our cloud based Digital Signage Software. Manage your Digital Signage quickly and easily from anywhere in the world.
Content Design
Content included! We provide all content required for your new screens. Work with our design team to get the perfect content to represent your brand.
Training & Support
We will provide full training and on-going support. Learn how to use your Digital Signage Software or let us take care of everything for you!